Happy, happy, joy, joy!
Wow, it's been three years since Sensix keeps track of your ambient and energy. Happy anniversary to Sensix. Happy anniversary to all of us at Sensix. Let's take a look at these beautiful three years of a bigger and better Sensix. 
The why – then and now
The first thing that pops into my head is the WHY. It is (mostly) the same as it was three years ago: to contribute in a way to reduce climate impact and improve workspaces. And to make something cool, we recognize. While working at Sesidev, we tried (and didn't succeed) many projects, like a finance mobile app with OCR module for receipts, an online marketplace for local fruits and vegetables (wait a second, this could work now), energy analytics tool for utilities to find ways to flatten the energy peak consumption (in rush hours). Sensix was the last one. But not the least, as it turned out.
What changed
One thing that changed during this period is the audience, as in the pursuit of our perfect target audience, we installed Sensix in sports facilities, schools, homes, factories, and warehouses. Although the search never ends, we found our product-market-fit. Another thing that changed is…well, us. We grew up, both professionally and personally. While we changed, we didn't quite change…I mean the team is almost the same. 
Speaking of, I enjoy the most our daily scrum meetings which are fun and productive. Yes, it's possible to be this and that at the same time. We are following the agile manifesto and principles with pride. We deliver working software every day, use continuous integration, and all that good stuff: evolutionary design and iterative development process. Go team Sensix!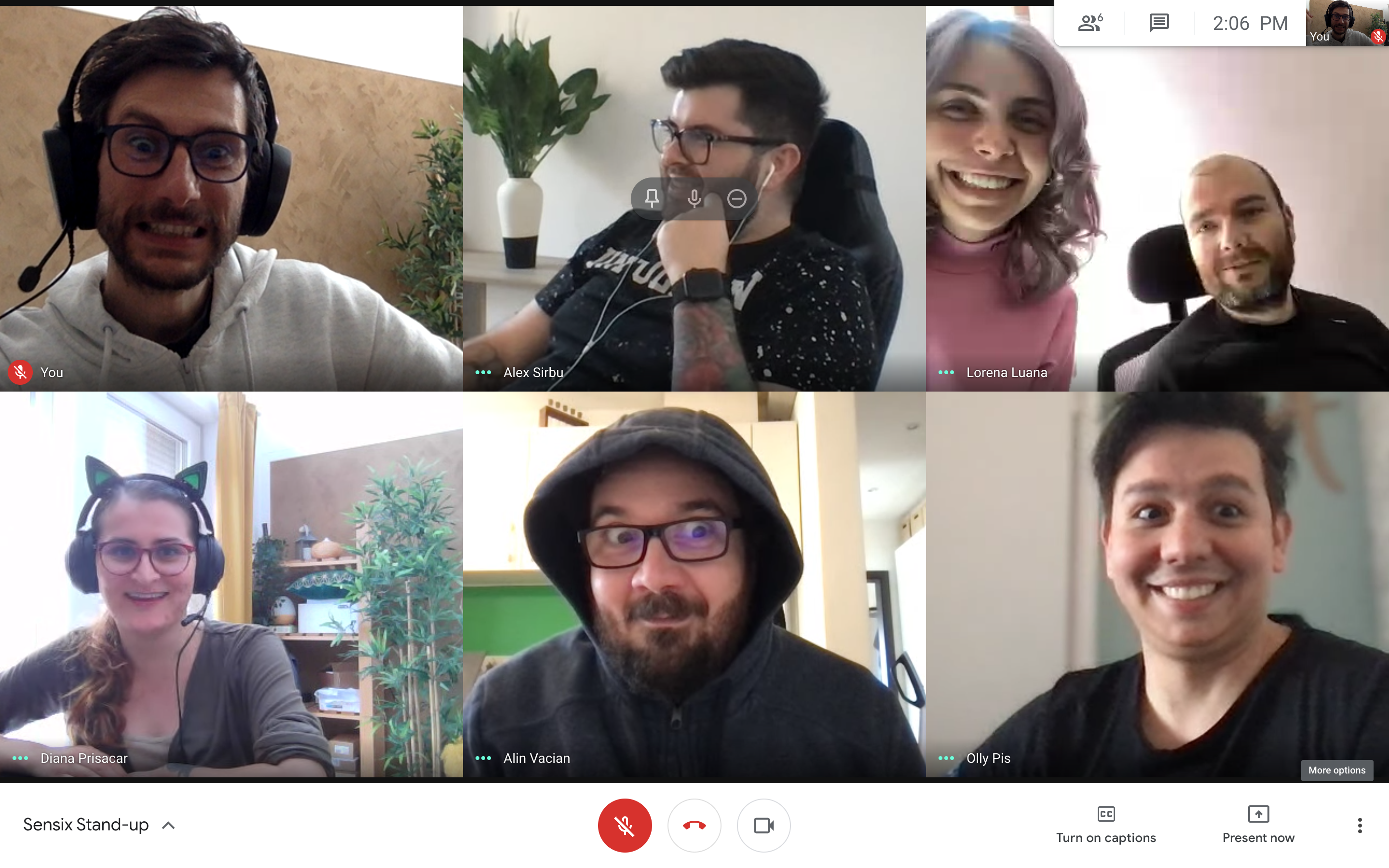 Professional accomplishments
What is a Sensix accomplishment, you ask? Becoming customer-ready, I answer. However we are all engineers, we find all the time things to improve or to experiment, we heavily invest in R&D (Hardware and Software), but what's important is that we have a standard ambient and energy solution ready to be installed to our customers tomorrow (or with a standard industry lead time of six weeks). That's something, right?
Networking, I answer. We have participated in many local startup accelerator programs, we connected with local entrepreneurs, mentors, investors, hackers, software and hardware engineers - and that is awesome. This is good for Sensix, not only because we can leverage our connections to build our product with top talent, but also because we better understand our customer's challenges and it is much more clear how Sensix can facilitate digital transformation.
Things I wish I had known
Of course, there are things I wish I had known before getting started. Like the dots can be connected even if they are missing. It's a bit counterintuitive to trust that whatever "dots" will be there for you in the near future so that you can connect them now. It could be called intuition, but since I am super pragmatic in general, I usually overanalyze any emotion, feeling, or situation that I consider worthy. So, intuition can be trained. In my case, since I'm not finding reading that fun, I'm watching every day for about 30 min, quality content about things that I enjoy and can positively influence my thinking (i.e. intuition). Like: Dreamit, Slidebean, PatrickDang, Veritasium, ElectroBoom, Kurzgesagt, MinutePhysics. And many others.
Also, I wish I had paid more attention to electronics classes at university, to avoid learning almost everything from scratch when I started Sensix (kids, stay mentally present in school). Finally, I wish I had known more about sales and marketing. Good thing we have DigiTales and we are continuously learning.
Thanks, Sensix!
Thanks to my work with Sensix I got better, especially at listening more and talking less. I learned to communicate better, to give space to others to grow professionally and personally. I got better at pitching our startup and public speaking. Quite a big deal for me actually, so thanks, Sensix!
Dreaming bigger
My biggest dream that I could aim for in the next three years is Sensix successfully contributing to improve indoor air quality within workspaces and reduce climate change as a direct result of our energy efficiency measures. Yes, I have a dream. Or is it a plan?